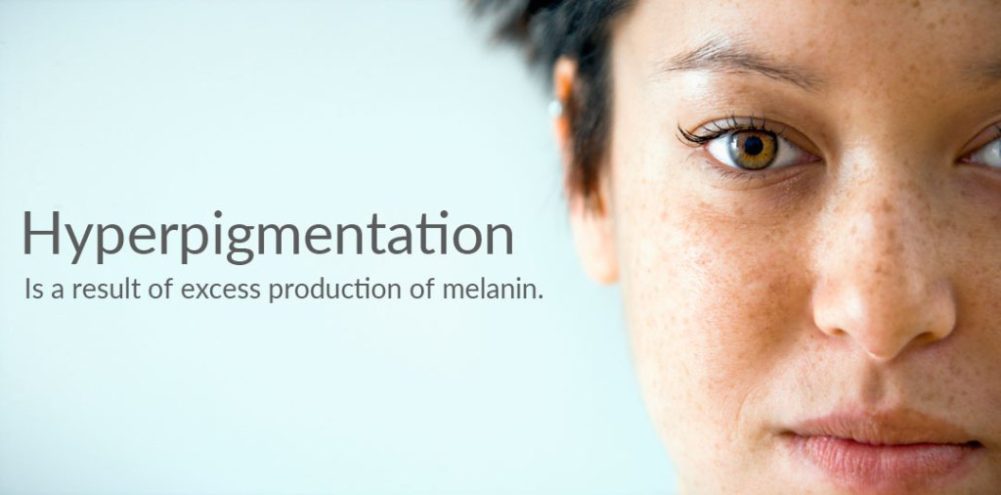 What is Hyperpigmentation, And How Can One Deal With It?
Hyperpigmentation is a very common skin condition that is found in millions of people nowadays. But worry not! PriyanaMD has got you covered. It can be treated by using best cream to treat hyperpigmentation or best ointment for hyperpigmentation, as ointments are highly concentrated to work on the pigmented skin. This skin condition is completely harmless as it makes the skin appear dark with pigmented dark patches on the surface of the skin. The dark patches can be different in size and shape. This is caused due to the excess production of melanin on the skin. Best whitening cream for hyperpigmentation can cure the dark patches.
It is:
Occurred in small spots or patches

Cover small, as well as large areas

Can also affect the entire body sometimes
There are different types of hyperpigmentation that are faced by people; the most commonly occurring ones are as follows:
Melasma, sunspots, and post-inflammatory hyperpigmentation.
Melasma- Melasma is caused due to changes in hormones, and it is common to be developed during pregnancy. Hyperpigmentation can be seen in any part of the body, but it is most commonly found in the forehead, stomach area, and face.
Sunspots- are also called liver spots; they are very common. They are caused due to the excess sun exposure with time. Best cream to reduce hyperpigmentation with vitamin C works best for that.
Post-inflammatory hyperpigmentation: This type of hyperpigmentation is caused due to the result of any injury or inflammation on the skin. Acne is a common cause. They often appear on the face and the neck area. There are treatments in the forms of the best cream for acne hyperpigmentation for this.
Now you know what all types of hyperpigmentation are there and how are these issues caused. Let us see how to cure.
Vitamin C is also a powerful antioxidant that helps in the reduction of the scarring and the dark patches. Vitamin C is used as a lightening agent in best cream for pigmentation on face. It also protects against free radicals. It is also known to be the best moisturizer for hyperpigmentation or best skincare for hyperpigmentation.
AHA's & BHA's (Salicylic Acid and Glycolic Acid) are also helpful in improving the blemishes and removing the dead cells from the skin. They are used in some of the best lightening cream for hyperpigmentation.

Types Of Best Face Mask for Hyperpigmentation:
There are a lot of best face mask for hyperpigmentation at PriyanaMD like 24K Gold facial mask specially curated to lighten skin.
We have the best skincare for hyperpigmentation products enriched with hyaluronic acid that leaves your skin hydrated from inside out. It also helps in preventing age spots and pigmentation issues surrounding the facial skin. You can use VersaPrime HylaSilk HA Intensive Serum to treat your skin and give it a boost of hydration as well.
It increases the production of ceramide that helps the skin in retaining moisture and protects from the environmental aggressors like pollution and irritants.
Other than using cream and products for treating hyperpigmentation, one should follow the best skincare for hyperpigmentation.
Hyperpigmentation can be treated naturally, too. Natural remedies for hyperpigmentation are effective in reducing the condition of the skin.
Below Are Some Natural Remedies for Hyperpigmentation:
Using aloe Vera on the pigmented skin directly and leave it overnight. Aloe vera has alonin in it, which is known to lighten the skin naturally, and give a brightening glow and anti-aging benefits to your facial skin.
Licorice extract is also used to lighten hyperpigmentation that is caused by sun exposure, and Melasma. Some of the best lightening cream for hyperpigmentation which use licorice as an ingredient in them.
Apple cider vinegar is also a very good agent to treat pigmentation. It has acetic acid in it, which is known to lighten pigmentation. You can combine equal parts of water and apple cider vinegar in any container and apply the mixture on the pigmented skin and leave on the skin for few minutes to let it sit and sink; then, you can rinse the face with Luke warm water. The results can be seen when you use this home remedy twice in a day for quite a number of days.
Milk is also known to be effective in treating hyperpigmentation as lactic acid in the milk is used to treat darkened patches caused to hyperpigmentation. It is one of the best neatural remedies for hyperpigmentation.


Green tea extract:

Green tea extracts have a de-pigmenting effect when you apply it to your skin. You are applying green tea extracts to the dark spots and pigmented areas for a lightening effect.

Red onion-

Red onion, which is also known as (Allium cepa) extract is available in skin scar lightening creams.
But whenever you are planning to get your treatment done or even planning to get started with treating the hyperpigmented skin, one can choose from the above-mentioned natural remedies for hyperpigmentation, and vanish away from your hyperpigmentation and show off that youthful, flawless skin. Go ahead and choose our range of best skin lightening cream for hyperpigmentation by using creams and serums or even best face mask for hyperpigmentation.
PriyanaMD Skincare Protocol to Treat Hyperpigmentation on Face

:
AHA's & BHA's (Salicylic Acid and Glycolic Acid) found in VersaCleanse Bright Foam Cleanser and

VersaPeel

naturally exfoliate the skin, dry out excess oil, reduce skin irregularities, improve blemishes, and remove dead cells so that more radiant new skin can emerge.
Chemical Peeling Agents found in

VersaPeel

exfoliate the skin with five acids and three skin lighteners. This is one of the best lightening creams for hyperpigmentation. If you are looking for natural remedies for skin lightening this is it! It reduces wrinkles naturally. This potent combination helps reduce blemishes, scarring, and excess oil and remove dead skin cells, creating skin uniformity, balance, skin radiance and overall improved skin health.
Hyaluronic Acid found in

VersaPrime

HylaSilk HA Intensive Serum

hydrates skin from the inside out, increases ceramide production, and provides a plump, hydrated and lineless appearance.
Growth Factor & Stem Cells found in

HylaCell GF Growth Factor

stimulates cell-to-cell communication to initiate cellular repair, regulation, regeneration to restore the natural skin balance and youthful appearance. Acts as a natural wrinkle reducing cream and also fall under the category of natural remedies for skin lightening.
Skin Lightening Mask found in

24K Gold Brightening Facial Mask

calms skin, lightens and brightens skin, reduces lines/wrinkles, and provide an overall anti-aging benefits.
Retinol, Peptides, Stem Cells, and Vitamin C found in VersaLift Advanced Eye Restore + Lifting Cream with advanced VersaSphere encapsulation technology to exfoliate dead skin while delivering intense hydration, stimulate collagen production, increase barrier function, reduce puffiness, lighten skin, and increase circulation around the eyes.
Collagen found in

VersaMask Collagen Eye Patches

that cools, calms, hydrates and plumps skin to reduce lines/wrinkles, reduce crepey skin, and provide extra hydration.
Non irritating, calming, chemical-free and tinted sunscreen found in

VersaTint SPF 30+

reduces inflammation and covers up redness while creating a porcelain appearance.
How to search for the best skincare for hyperpigmentation?
You can type in the below phrases to search the skincare for hyperpigmentation:
Best lightening cream for hyperpigmentation
Best moisturizer for hyperpigmentation
Best face mask for hyperpigmentation
Creams to reduce hyperpigmentation
Cream for pigmentation on face
Best anti hyperpigmentation cream
Best ointment for hyperpigmentation
Best cream for acne hyperpigmentation
Best Whitening cream for hyperpigmentation
Natural remedies for hyperpigmentation