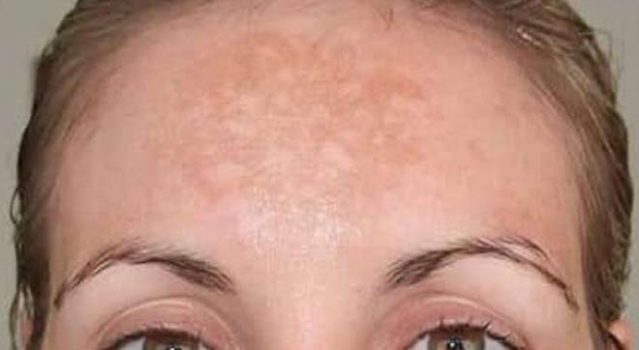 MELASMA affects approximately 6 millions Americans, with 200,000 new cases reported each year, according to the Mayo Clinic.
Everything You Need to Know About Treatment for Melasma on Face
Melasma is a type of hyperpigmentation that causes skin discoloration in the form of light and dark patches that generally show up on the face around the nose, forehead, cheeks, and upper lip.
Melasma is attributed to:
Hormones
Sunlight & Heat
Medications
Genetic
Stress
Thyroid Disorder
Adrenal Gland Fatigue
Poor Liver and Gut Health
PriyanaMD's Skincare Treatment For Melasma on Face:
AHA's & BHA's (Salicylic Acid and Glycolic Acid) found in VersaCleanse Bright Foam Cleanser and VersaPeel naturally exfoliate the skin, dry out excess oil, reduce skin irregularities, improve blemishes, and remove dead cells so that more radiant new skin can emerge.
Chemical Peeling Agents found in VersaPeel exfoliate the skin with five acids and three skin lighteners. This potent combination helps reduce blemishes, scarring, and excess oil and remove dead skin cells, creating skin uniformity, balance, skin radiance and overall improved skin health.
Hyaluronic Acid found in VersaPrime HylaSilk HA Intensive Serum hydrates skin from the inside out, increases ceramide production, and provides a plump, hydrated and lineless appearance.

Growth Factor & Stem Cells

found in HylaCell Growth Factor stimulates cell-to-cell communication to initiate cellular repair, regulation, regeneration to restore the natural skin balance and youthful appearance.
Start using VersaLift Advanced Eye Restore + Lifting Cream and VersaLift Neck Restore Lifting Cream with advanced VersaSphere encapsulation technology to exfoliate dead skin while delivering intense hydration, stimulating collagen production, and delivering an overall firmer tighter appearance.
Skin Lightening Mask found in VersaMask Lifting + Firming 24K Gold Mask calms skin, lightens and brightens skin, reduces lines/wrinkles, and provide an overall anti-aging benefits.
Non irritating, calming, chemical-free and tinted sunscreen found in VersaTint SPF 30+ which is a

face moisturizer with spf 30

, reduces inflammation and covers up redness while creating a porcelain appearance.
There are three types of Melasma:
Epidermal, develops around the upper layers of the skin and the easiest to reduce of the three.

Dermal, develops inside the deeper layers of the skin and takes more time to reduce.

Mixed type, which is a combination of epidermal and dermal.