SCIENCE BEAUTY RESULTS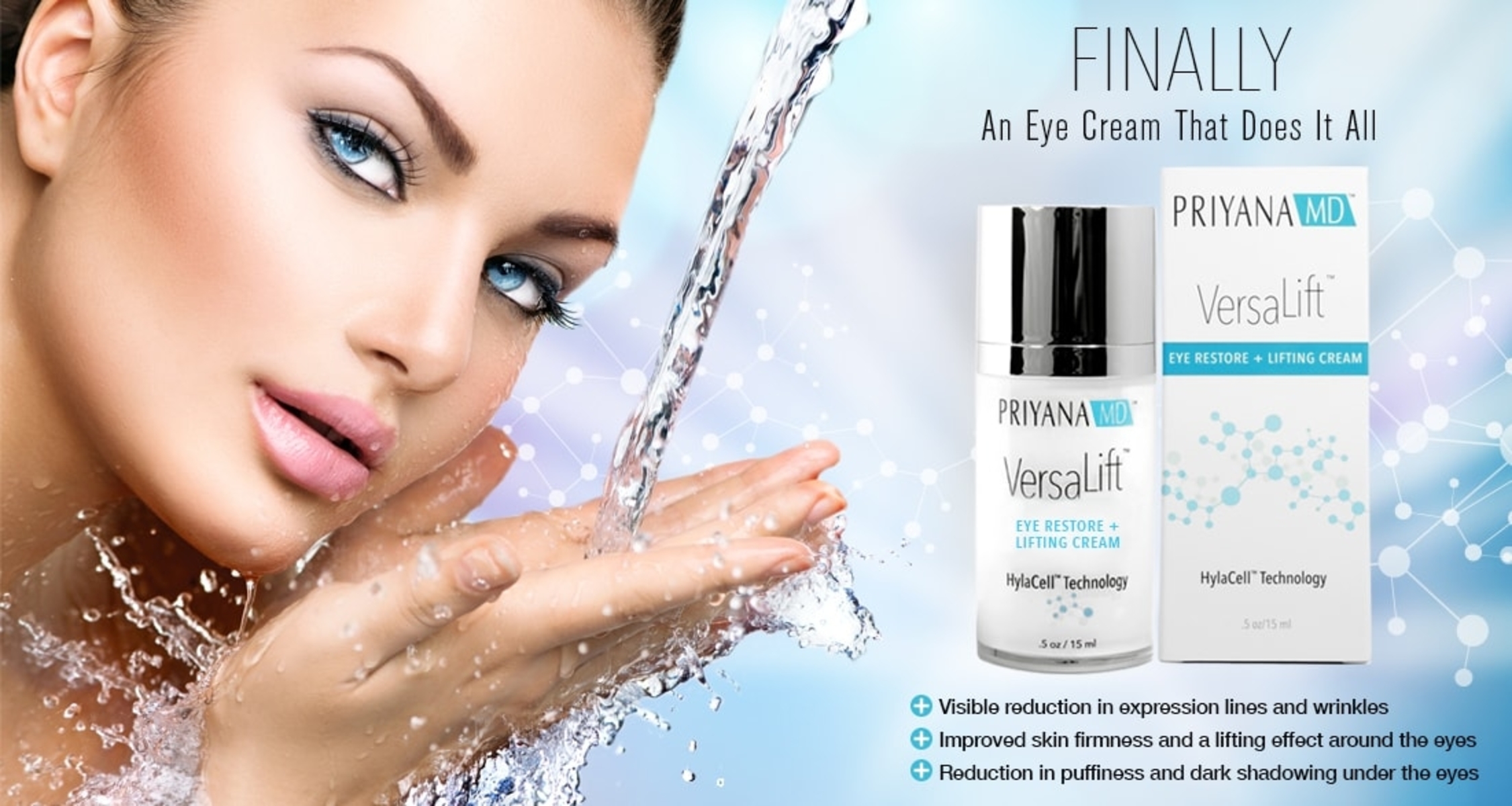 Description
A firmer, tighter appearance around the eye is now possible with VersaLift. This best-selling eye cream uses a blend of powerful Antioxidants and Peptides to help reduce noticeable signs of aging around the eyes, resulting in a smooth and supple appearance. With advanced plant stem cell technology, VersaLift Eye Restore + Lifting Cream is powered by retinol, vitamins, plant stem cells and advanced signaling peptides to dramatically reduce the visible signs of aging.
Benefits
Contains proven, patented technology that gives instant filler-like results with results seen in as soon as 1 hour
Contains combination of micro-encapsulated Hyaluronic Acid, Peptides, Collagen & Retinol for long lasting, more youthful complexion
Helps to improve elasticity, collagen, and cell regeneration for overall improved fine lines, wrinkles, tone & texture
Is formulated with a TriPeptide Antioxidant blend that helps to speed circulation in minimizing skin puffiness and dark circles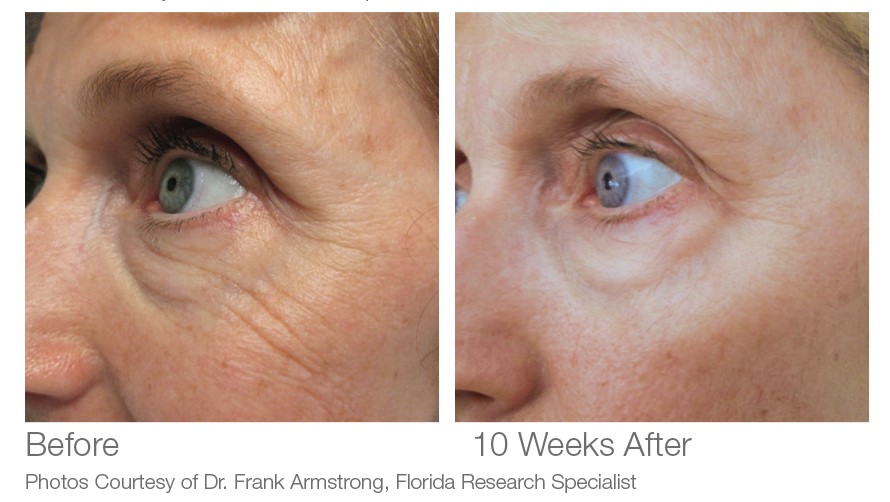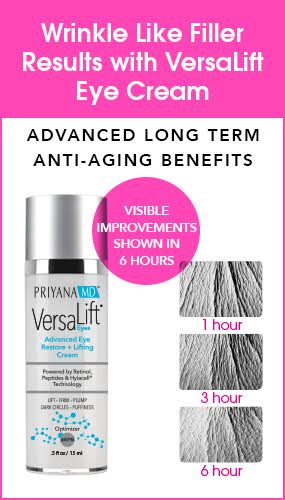 Why Peptides are Important?
What are they?
Peptides are a naturally occurring compound found in every cell in our bodies, that stimulate growth of key skin proteins to repair collagen and elastin. Peptides encourage skin remodeling and have anti-inflammatory properties and help to sooth out lines and wrinkles. Neurotransmitter peptides smooth wrinkles and prevent the formation of new ones to reduce the appearance of expression lines, including marionette lines around the mouth, the "11" lines between the eyes, forehead wrinkles associated with Botox.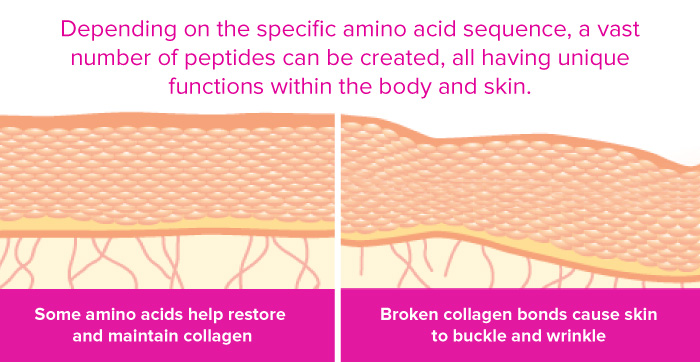 Ideal For
Lines/wrinkles, dark circles, puffiness, firmness, plumpness, upper lid sagging, lifting, hydration, lightening / brightening, and rejuvenation
Three peptides found in our eye cream
Matrixyl®, also known as Matrixyl 3000, may have significant collagen-stimulating properties (Bioorganic and Medical Chemistry Studies, 2010). Matrixyl is actually a combination of palmitoyl tetrapeptide-7 and palmitoyl oligopeptide, which separately may also stimulate wrinkle-fighting and skin-firming effects (Clinics in Dermatology, Dermatologic Therapy).
Argireline is also known as the "freeze" peptide due to its structural similarities to Botox. A study in the International Journal of Cosmetic Science showed a 10% concentration of Argireline topically applied to the skin may reduce wrinkles by 30% over a 30-day period.
Dipeptide 2 -a peptide proven to improve lymphatic circulation, and for this reason is often used in eye creams aiming to combat dark and puffy under-eye circles.
1.0 fluid ounces
Technology
VersaLift includes HylaCell® Stem Cell Technology, which is a proprietary blend of Hyaluronic Acid and Botanical Stem Cells to repair, restore, nourish, and hydrate the skin.
VersaLift includes VersaSphere Technology, a high molecular weight Hyaluronic Acid, delivered in a time-released manner, ensuring penetration into the deepest cutaneous layers to progressively deliver ingredients in the target activity site for a long lasting effect.
PriyanaMD Technologies
HylaCell®

Technology

X
Microflake Technology
VersaSphere Technology
X
HylaFoam HyperGlide Technology
Dual Encapsulation Delivery Technology
Boxless Product Packaging
X
Skincare Professional Use
Doctors, plastic surgeons, and aestheticians recommend and sell VersaLift to clients as part of a patient's post-treatment at-home regimen with:
facelifts
blepharoplasty (eye-lid surgery)
facials
post-laser treatment
chemical peels
Botox
injectables (such as Juvederm, Sculptra, Restylne, and Radiesse)
Available for Private Label: Yes
Consumer Use
On clean skin, gently pat cream, using a light patting motion under the eye, which gently presses the product into the eye area. Follow that gentle glide along the upper orbital bone on upper eyelids working from the outside of the eye to the inside.
Ingredient Integrity: Mother Nature Is Our Scientist

| Ingredient | Mother Nature | Science |
| --- | --- | --- |
| Hyaluronic Acid | X | |
| Plant Stem Cells | X | X |
| Licorice Root Extract | X | X |
| Retinyl Palmitate | | X |
| Green Tea | X | |
| Tetrahexyldecyl Ascorbate (Vitamin C) | X | X |
| Aloe Vera | X | |
| Tri-Peptides (Amino Acids) | X | X |
Made in USA