Write a Review (VersaLift® Peptide Retinol Hyaluronic Apple Stem Cell Advanced Eye Restore + Lifting Cream .5 oz)
Description
Our best selling, Hero product, VersaLift eye cream is one of those beauty products you might not add to your makeup bag until it's too late. In fact, the key to slowing down aging eyes is to keep your eyes soft and hydrated well before you start to notice fine lines, loose skin and dark circle. VERSALIFT® ADVANCED EYE RESTORE + LIFTING CREAM is your instant gratification in a bottle! VersaLift uses a patented technology that is shown to deliver results in 1 hour, 3 hours and 6 hours and high actives that deliver long term results such as Retinol, Peptides, HA and Botanical Extracts. Its unique formula is known as one of the best eyelid lift products and is also used by physicians for eyes in post treatment therapy.
Our advanced combination of ingredients includes Argiriline and Eyeliss with patented time-released technology. Our formulation includes the botox-like filler peptide called Argiriline, which prevents the formation of expression wrinkles by inhibiting muscle movement. For this reason it is sometimes referred to Botox in a jar. Our eyelid lift cream also helps to reduce dark circles with Dipeptide-2, which assists in improving lymphatic circulation and is used to combat dark and puffy under eye circles. Our unique blend of Retinol, Vitamin C, Peptides and other high level of active ingredients make this a Must-Have product.
Finally an eye cream formulated to do it all with the ultra-effective power of Tri-Peptide antioxidants, Hyaluronic Acid, vitamins, plant stem cells, and retinol your skin will immediately look and feel more smooth, and supple. Finally…the noticeable signs of aging gone in an instant, without the wait! This is know as the best eyelid lift product as it has advanced retinol and peptides with a proprietary time released formula to ensure maximum penetration.
Suggested Skin Type: All
Benefits
Visible "filler-like" results in *1-6 hours
Visible reduction of fine lines and wrinkles and a "lifting" effect around the delicate eye area
Visually improved skin firmness, elasticity and dark circles
Used on the eye and upper eyelid bone (eye and eyelid) for an eyelid and eyelift cream.
Firming cream for upper eyelid (around bone) and upper firming eyelid cream
Eye, crows feet and eyelid (upper lid) lifting cream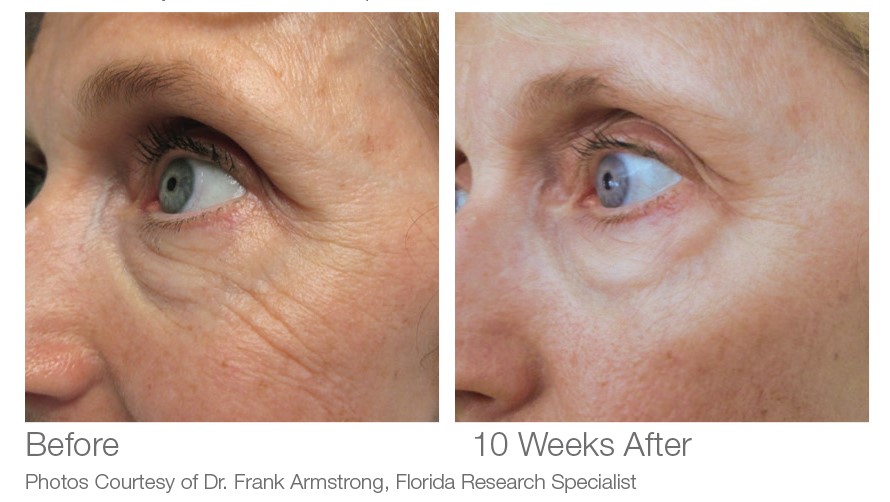 Technology
VersaLift includes HylaCell® Stem Cell Technology, which is a proprietary blend of Hyaluronic Acid and Botanical Stem Cells to repair, restore, nourish, and hydrate the skin.
VersaLift includes VersaSphere Technology, a high molecular weight Hyaluronic Acid, delivered in a time-released manner, ensuring penetration into the deepest cutaneous layers to progressively deliver ingredients in the target activity site for a long lasting effect.
PriyanaMD Technologies
HylaCell®

Technology

X
Microflake Technology
VersaSphere Technology
X
HylaFoam HyperGlide Technology
Dual Encapsulation Delivery Technology
Boxless Product Packaging
X
Skincare Professional Use
Doctors, plastic surgeons, and aestheticians recommend and sell VersaLift to clients as part of a patient's post-treatment at-home regimen with:
facelifts
blepharoplasty (eye-lid surgery)
facials
post-laser treatment
chemical peels
Botox
injectables (such as Juvederm, Sculptra, Restylne, and Radiesse)
Available for Private Label: Yes
Consumer Use
On clean skin, gently pat cream, using a light patting motion under the eye, which gently presses the product into the eye area. Follow that gentle glide along the upper orbital bone on upper eyelids working from the outside of the eye to the inside.
Ingredient Integrity: Mother Nature Is Our Scientist

| Ingredient | Mother Nature | Science |
| --- | --- | --- |
| Hyaluronic Acid | X | |
| Plant Stem Cells | X | X |
| Licorice Root Extract | X | X |
| Retinyl Palmitate | | X |
| Green Tea | X | |
| Tetrahexyldecyl Ascorbate (Vitamin C) | X | X |
| Aloe Vera | X | |
| Tri-Peptides (Amino Acids) | X | X |
Made in USA