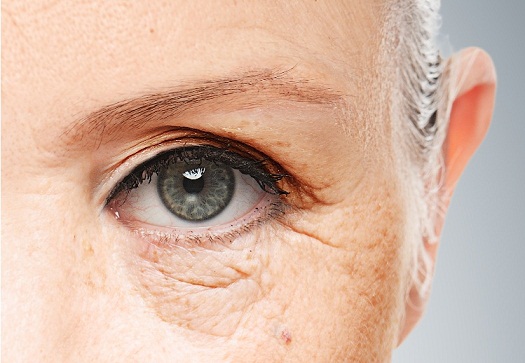 The skin around the eyes is the thinnest on the face, so it is the first area to show signs of aging. As a result, fine lines and wrinkles can often appear prematurely. Skincare professionals recommend using advanced eye skincare products as early as the age of 25 to extend a youthful look around the eye area.
Aging Eyes Are Attributed to:
Loss of Collagen & Elastin
Lack of circulation
Weakening of ti

ssues and muscles supporting eyelids

Dead skin cells
Loss of Ceramides
Loss of Hydration
Lack of Sleep
Allergies
PriyanaMD Skincare Protocol to Treat Aging Eyes With Top Rated Anti Aging Eye Cream:
AHA's & BHA's (Salicylic Acid and Glycolic Acid) found in VersaCleanse Bright Foam Cleanser and VersaPeel naturally exfoliate the skin and remove dead cells so that more radiant new skin can emerge. The cleansers containing these acids is a good eye cream for wrinkles under eye.

Hyaluronic Acid

found in VersaPrime HylaSilk HA Intensive Serum hydrates skin from the inside out, increases ceramide production, and provides a plump, hydrated and lineless appearance. Serum containing hyaluronic acid is also a good cream for wrinkles in case of aging skin.
Human Growth Factor & Stem Cell Technology found in HylaCell GF Human Growth Factor stimulates cell-to-cell communication to initiate cellular repair, regulation, regeneration to restore the natural skin balance and youthful appearance.
Retinol, Peptides, Stem Cells, and

Vitamin C

found in VersaLift Advanced Eye Restore + Lifting Cream with advanced VersaSphere encapsulation technology to exfoliate dead skin while delivering intense hydration, stimulate collagen production, increase barrier function, reduce puffiness, lighten skin, and increase circulation around the eyes acts as a good eye cream for wrinkles under eyes.
Collagen found in VersaMask Collagen Eye Patches that cools, calms, hydrates and plumps skin to reduce lines/wrinkles, reduce crepey skin, and provide extra hydration. Such

collagen gel eye patches creams

containing collagen are considered as the top rated anti aging eye cream.