Description
A triple-action primer & lightweight serum for all skin types, HylaSilk is cleanly formulated with a high concentration of Green Tea, Hyaluronic Acid, Peptides, Vitamins, and Amino Acids. These ingredients help the skin's appearance look plumper and fuller as the skin's hydration is replenished. This super-charged silky serum has a cult-like following by makeup artists and consumers because it acts as a primer to help improve skin imperfections when applied under makeup and nourishes skin from the inside out.

Benefits
Assists in reducing the appearance of fine lines and wrinkles while restoring hydration, stimulating collagen, and reducing pores
Preps and primes the skin, allowing other skin care products to do their job
Enhances the appearance of skin firmness
Helps reduce skin oiliness and shine, improving overall skin radiance
What Does Hyaluronic Acid Do?
Hyaluronic acid (HA), or hyaluronan, is a carbohydrate molecule that is naturally occurring in our bodies. That's right, it's already in your skin! HA provides lubrication to the connective tissues of our joints and skin and is an important part of our skin's overall health. HA is amino acid that is present in many areas of your body including your eyes and connective tissue, but much of it is in your skin, which accounts for 50% of your body's total HA level. Even though it occurs naturally in our bodies, we start to loose HA as we age and need to replenish it. Hyaluronic acid's main power move – and the reason it's gained so much attention in skincare – is its amazing ability to deliver lasting moisture to the skin. HA is a humectant, which means it grabs moisture and holds it so skin can absorb it. The hyaluronic acid molecule can hold up to 1000 times its weight in water! Pro tip: Vitamin C and hyaluronic acid pair great together for an anti-aging routine. It boosts collagen production, diminishes dark spots, AND fights signs of aging!
One study on Hylauronic Acid found that observing women who used hyaluronic acid for just 8 weeks, noticed dramatic improvements in the participants' skin.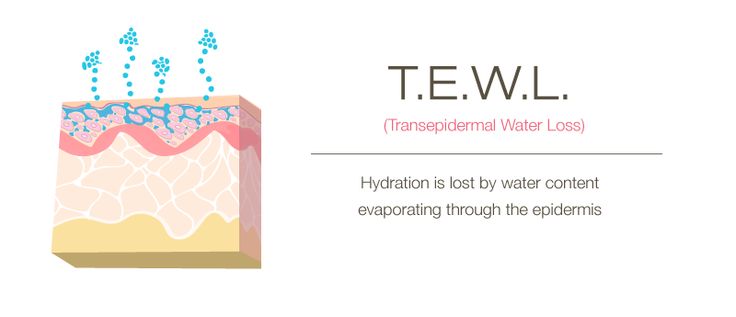 What Anti-Aging Benefits does HA have?
Diminishes Wrinkles – Applying hyaluronic acid on your face plumps up the skin to smooth out fine lines and wrinkles.
Firms and Tones – When your skin is supple and hydrated, it plumps up to appear firmer, less saggy, and more toned.
Improves Protective Barrier – By providing your skin's outer layers from the environment with rich moisture, HA actually strengthens your skin's protective barrier to give you stronger, healthier skin. It's like repairing your skin's armor!
Supports Healing – HA supports your skin's healing and repairing ability by giving skin-soothing moisture and anti-inflammatory properties.
Antioxidant Defense – HA even gives your skin antioxidant defense to fight UV damage and is often recommended with a Vitamin C product. This is important since free radicals can break down collagen and elastin to age our skin and make wrinkles and sagging more apparent.
Ideal For
Hydration, rejuvenation, uneven tone and texture, large pores, fine lines / wrinkles, redness, inflammation, acne, comedones /blackheads, dull skin, aging, and detoxification
1 fluid ounce
Technology
We used science and technology to combine three serums in one – anti-aging, primer, and pore-minimizer – and to deliver results and value to you. Our triple-action proprietary formula (at 14%+) includes amino acids and peptides found in $400 creams. HylaSilk has become our most universal and most valued product because of the visible results and value we deliver to skincare professionals and consumers alike.
PriyanaMD Technologies
HylaCell®

Technology

Microflake Technology
VersaSphere Technology
HylaFoam HyperGlide Technology
Dual Encapsulation Delivery Technology
Boxless Product Packaging
X
Skincare Professional Use
According to our aestheticians, standard protocol for esthetic procedures is to first apply HylaSilk, which is an overall skin balancing step for their diverse clientele. HylaSilk is a suggested as an at-home post-treatment regimen for:
chemical peels
non-ablative laser treatments
microdermabrasion
dermaplaning
microneedling
and other skin treatments.
Available for Private Label: Yes
Consumer Use
Apply one pump to clean, dry skin after cleansing to use as a primer before makeup or before intensive serums with stem cells. Apply to face, neck, chest AM/PM for best results. Daily sun protection is recommended.
HylaSilk's triple-action formula preps and primes the skin, allowing other skin care products to do their job.
Ingredient Integrity: Mother Nature Is Our Scientist

| Ingredient | Mother Nature | Science |
| --- | --- | --- |
| Water | X | |
| Glycerin | X | X |
| Sodium Hyaluronate Powder | X | |
| Palmitoyl Tetrapeptide 7 | X | X |
| Camellia Sinensis (Green Tea Leaf Extract) | X | X |
| Niacinamide (Pro Vitamin B3) | X | X |
| Butylene Glycol | | X |
| Polysorbate 20 | | X |
| Carbomer | | X |
| Phenoxyethanol | | X |
Made in USA