About VersaLift® Neck Firming Cream/Neck Cream for Sagging Skin
VersaLift Neck Cream is a breakthrough in anti aging skincare and a tighten neck skin cream with proprietary moisture-locking technology to reduce the appearance of aging skin.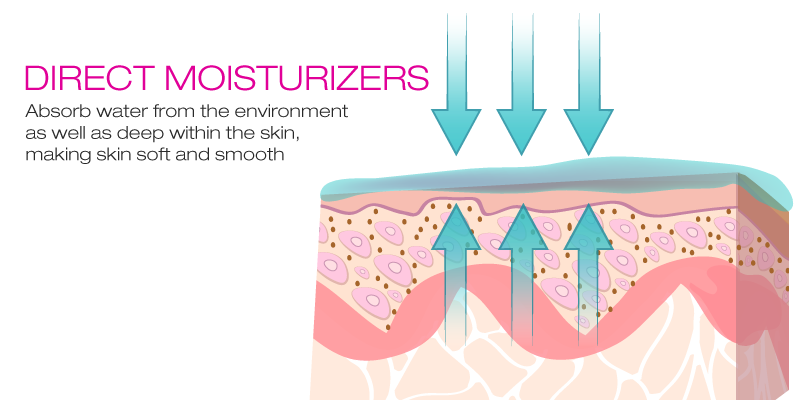 Our advanced bestselling neck cream features peptides to reduce the appearance of lines and wrinkles while maintaining maximum moisture. If you are looking for the best face and neck cream for wrinkles, then look no further. This tighten neck skin cream delivers nutrient-rich vitamins and products to neck wrinkles. If you are looking for the best cream for saggy neck, sagging skin, skin tightening cream for face and neck, then look no further. VersaLift has been reviewed as one of the best anti-sagging neck creams on the market due to the clinical ingredients including Rubixyl that helps to work in the skin's receptors to promote collagen and elastin.
Our products for neck wrinkles such as VersaLift and VersaMask help to address the aging signs of the neck. VersaLift adds more moisture to the skin to keep it there for longer. Our intelligent ingredient blend delivers products for neck wrinkles into the skin to improve the look of aged, damaged and sagging skin. If you are looking for a best selling neck cream, products for neck wrinkles, natural wrinkle reducer and neck firming products then look for VersaLift Neck Cream and VersaMask Neck Mask.

Formulated with antioxidant moisturizer locking formulated with peptides, retinol, vitamins and clinically tested ingredient called Rubixyl, signaling to opoid receptors in the skin. If you are looking for the best selling neck cream or neck firming products then look not further! Developed exclusively for the fragile neck and décolletage, this potent firming and exfoliating treatment helps correct the telltale signs of premature aging and UV overexposure. Our ingredients help to repair and hydrate skin instantly while decreasing fine lines and wrinkles and reducing the sagging neck appearance. It gives the skin immediate firmness and beautiful youthful freshness. Collagen Peptides and Hyaluronic Acid revitalize skin while the peptides act as signaling molecules to repair and stimulate collagen.This luxurious fast absorbing cream encourages a strong, supportive network to lift away years, restoring youthful tone and definition to the neckline.Neck creases are smoothed from the inside out and a toned, tighter look is restored. A small amount of retinol gently exfoliates to diminish the appearance of uneven pigment and dark spots from aging and sun exposure. Contains Apple Stem Cell Extract to help preserve healthy skin cells for skin that looks and behaves years younger. A Lipo-Amino Acid helps target collagen and promote GAG's (Glucosamine), a component of skin's natural filler, helps build the underlying support matrix, plumping and lifting slack, lined skin. Glycosaminoglycans, known as GAGs, are polysaccharides that exist naturally in the dermis of the skin as natural moisture factors that bind nearly 1000 times their weight in water. The most commonly known GAGs are hyaluronic acid and dermatan sulphate.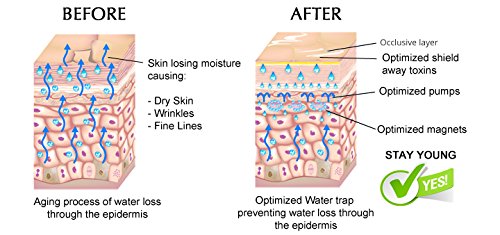 Glycosaminoglycans (GAGs)
* A family of carbohydrates that help with the maintenance and support of collagen and elastin
Glycosaminoglycans' primary role is to maintain and support collagen, elastin and turgidity (bounce) in the cellular spaces and keep protein fibers in balance and proportion. It also promotes the ability of the collagen and elastin fibers to retain moisture, therefore remaining soluble (Source). In skin care products, they are essential to the epidermal & dermal cells metabolism and keeping the collagen and elastin of the skin in good condition. GAGs are important in the reaction of copper peptides to help repair wrinkles and scarring. Known as the water reserve of the viable epidermis and dermis, these carbohydrates are dependent on fluid intake. Glycosaminoglycans are also linked to the lymphatic system.
Description
The best-selling VersaLift Neck Cream delivers Advanced Peptides, Hyaluronic Acid, Fatty Acids, Plant Extracts, and Antioxidants that work cohesively to create a smoother, firmer, and younger-looking neck. These powerful ingredients restore youth and diminish the effects of age around the neck and décolleté.
This ultra-firming and restorative cream is designed to lift skin, improve texture, and increase hydration. It works on two levels of stimulating collagen synthesis and reinforcing the intercellular matrix, for better cohesion, suppleness and skin tone.
1.7 fluid ounces
Technology
VersaLift includes HylaCell® Stem Cell Technology, which is a proprietary blend of Hyaluronic Acid and Botanical Stem Cells to repair, restore, nourish, and hydrate the skin.
VersaLift includes VersaSphere Technology, a high molecular weight Hyaluronic Acid, delivered in a time-released manner, ensuring penetration into the deepest cutaneous layers to progressively deliver ingredients in the target activity site for a long lasting effect.
PriyanaMD Technologies
HylaCell®

Technology

X
Microflake Technology
VersaSphere Technology
HylaFoam HyperGlide Technology
Dual Encapsulation Delivery Technology
Boxless Product Packaging
X
Skincare Professional Use
Aestheticians apply VersaLift Neck Cream topically to deliver a number of benefits during facial treatments and post procedure. It is a complementary product often used with
Facials
Microneedling
Skin tightening devices, such as Thermage
Surgical neck lifts after healing
Available for Private Label: Yes
Consumer Use
Using upwards strokes gently apply a dime-sized amount on to decolletage, working your way up the neck to the jawline.
Ingredient Integrity: Mother Nature Is Our Scientist

| Ingredient | Mother Nature | Science |
| --- | --- | --- |
| Water | X | |
| Caprylic/Capric Triglyceride | X | X |
| Glycerin | X | |
| Saccharomyces Cerevisiae Extract | X | |
| Hordeum Distichon (Barley) Extract | X | |
| C12-15 ​Alkyl Benzoate | | X |
| Butylene Glycol | X | X |
| Cetyl Esters | X | X |
| Glyceryl Stearate Citrate | X | |
| Sodium Hyaluronate | X | X |
| Acetyl Tetrapeptide-2 | X | X |
| Hexapeptide-47 | X | X |
| Acet ylHexapeptide-51 Amide | X | X |
| PEG 100 Stearate | | X |
| Polyglyceryl-3 Stearate | X | X |
| Polyglyceryl-8 Oleate | X | X |
| Aminomethyl Propanol | | X |
| Glyceryl Stearate | X | |
| Sucrose Palmitate | X | X |
| Dimethicone | | X |
| Glyceryl Linoleate | X | X |
| Glucosamine HCI | X | |
| Oleic Acid | X | X |
| Palmitic Acid | X | X |
| Linoleic Acid | X | X |
| Stearic Acid | X | X |
| Triolein | X | X |
| Squalane | X | X |
| Santalum Album (Sandalwood) Extract | X | |
| PhellodendronAmurense Bark Extract | X | |
| Hydrolyzed Coriandrum Sativum Fruit Extract | X | |
| Citrus Aurantium Dulcis (Orange) Fruit Extract | X | |
| Bambusa Vulgaris Extract | X | |
| Pisum Sativum (Pea) Extract | X | |
| Enteromorpha Compressa Extract | X | |
| Tocopherol | X | |
| Tocopheryl Acetate | X | X |
| Lecithin | X | X |
| Hydrogenated Lecithin | X | X |
| Pentylene Glycol | | X |
| Di-C12-15 ​Alkyl Fumarate | X | X |
| Acrylates/C10-30 Alkyl Acrylate Crosspolymer | X | X |
| Hydroxyethyl Acrylate/ Sodium Acryloyldimethyl | | X |
| Taurate Copolymer | | X |
| CetearylAlcohol | | X |
| Xanthan Gum | X | X |
| Citrus Aurantium Dulcis (Orange) Peel Oil | X | |
| Citrus Grandis (Grapefruit) Peel Oil | X | |
| Sodium Phytate | X | X |
| Phenoxyethanol | | X |
| Chlorphenesin | | X |
| Caprylyl Glycol | | X |
Made in USA